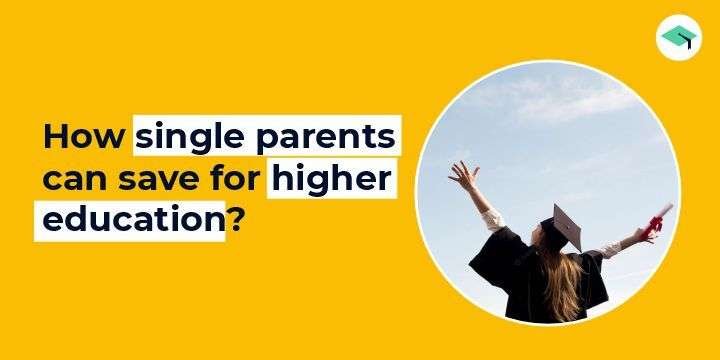 How single parents can save for higher education?
According to a Times of India survey, single mothers head 4.5% of Indian households. Moreover, over 7% of parents are single and solely responsible for their child's expenses.
With education inflation pushing the cost of education over the roof, here is how single parents can save for higher education so that their child's future is secure.
1. Proper budgeting
First tip on how single parents can save for higher education is Budgeting! It is extremely important for both the parent and the child.
Your finances may suffer if you do not keep a track of when and where are you spending. Moreover, if you follow proper budgeting then it will help you track your monthly cash flow and analyze where you need to spend less.
You should set aside money for all your necessities as soon as you get your monthly amount. You must remember that if you follow proper budgeting and start saving early, it will help you gather a good corpus for your child.
2. Budget child expenses
The second tip is a tip on how single parents can save for higher education by budgeting child expenses! It's important to track your child's expenses as well.
As a parent, you want to give the best to your child but it should not be beyond your monetary means. If you are a single parent responsible for pick and drop then try carpooling!
Try to cut back on expenses where you can save and ensure your child gets the best of opportunities!
If you are choosing a school for your child, make sure that you make a list of them and then choose the one which provides good education and which fits your budget.
Do not go for high-end schools just for the sake of the name. Make sure it's in the neighborhood so that you don't have to spend more money on transportation and your child can get home sooner to relax!
Additional read: How single parents can plan finances?
3. Create an emergency fund
The third tip is tip of how single parents can save for higher education is by creating an emergency fund! Emergency funds prove to be extremely handy in certain situations.
If an unexpected circumstance comes up, it might as well take away all your savings which will be detrimental to your financial planning.
Hence, you should focus on gathering an emergency fund for you and your child which should cover 12 to 24 months of living expenditure. It should also include loan EMIs.
You have to be vigilant enough regarding any event which may come up and suck your savings. Make sure that you use this amount wisely and constructively.
You can build up an emergency fund in just three steps:
Decide the Size of the Emergency Fund
The thumb rule for generating an emergency fund is to focus on saving a corpus amount that can cover your expenses for more than 6 to 12 months.
Identify Highly Liquid Savings Product
Some of the common options for creating a contingency fund will include liquid or money market funds, short-term debt funds, savings bank accounts, floating rate funds, and so on.
Proper Financial Planning
In the final step, you have to make sure that you set aside a portion of your monthly income for generating this emergency fund. You should go for an automated procedure by setting up a SIP in a liquid fund or alternative debt fund.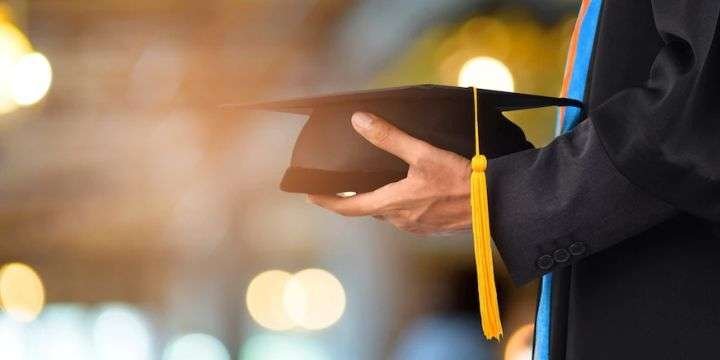 4. Establish bank limits
Another tip is to set bank and credit card limits! Avoiding debt is the initial basic step that is crucial for saving up for your child.
Next, you need to make sure that you are not spending more than what is required. For this purpose, you can set a limitation on your bank account.
In such a scenario, you need to have a proper discussion with your child over the needs and the expenses involved.
The discussion should be candid or transparent with proper financial concerns, boundaries, and needs.
5. Invest wisely
The last tip is a tip on how single parents can save for higher education is to invest wisely. Investing in wise options is quite essential for single parents.
Risk factors can lead to the demolishment of the generated corpus for your child's education. Hence, you should invest in equity and mutual funds only if you have 10 to 15 years left for your child's higher education.
You can go for public provident funds which assure you a basic amount of interest for the amount that you put in.
There are recurring and fixed deposits in which you will get an interest based on what has been fixed by the bank. Moreover, you have options such as gold ETF where you can invest in gold.
While investing in gold ETF, make sure that you do not invest in the physical form of gold. These investment options will work really well if start with them as early as possible.
Consult an expert advisor to get the right plan