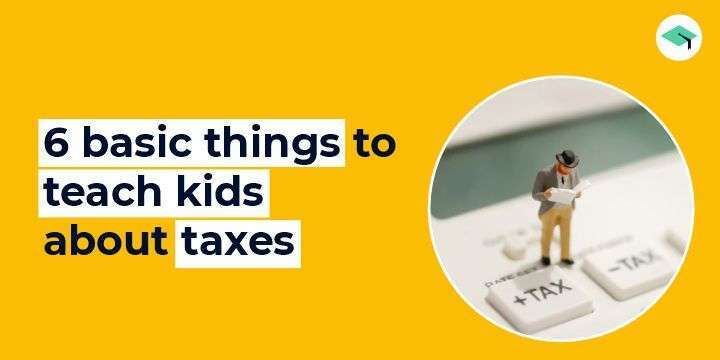 6 basic steps to teach kids about taxes. All you need to know
Taxes are an integral part of human lives and every person must be aware of how to manage them from an early age. Children can understand financial concepts quite early in life and most of their monetary habits are also developed during these times.
Every person on earth knows that taxes are inevitable and you cannot escape from them. So why not take a progressive step forward and understand how to teach your kids about taxes as it will prove beneficial for them in the long run?
6 basic steps to teach kids about taxes
1. Start the lessons from home
The first step in how to teach kids about taxes is becoming their teacher at home and giving them lessons relevant to taxes. Some children are aware that we pay taxes, but the majority are unaware of the fact.
Remember, it is the basic responsibility of every parent to make their kids aware of all the things that are relevant in their lives. Personal finance and taxes are important topics of discussion as kids should know how and why a portion of the earnings is given to the government and how it uses the said money for the welfare of its citizens.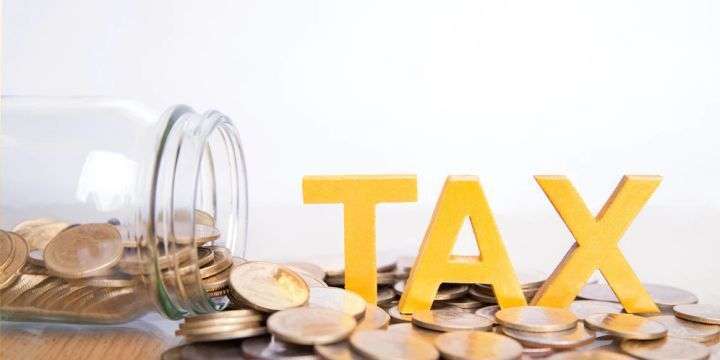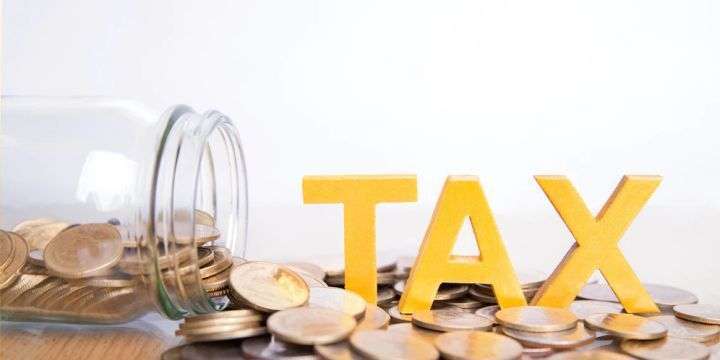 2. Start from the basics
Explain the basic concepts of taxes; for example, what are taxes, and why are taxes levied on earnings? If your child has grown up, you can also discuss the various types of taxes levied by the government and related topics like income tax, property tax, sales tax, capital gains, deductions, and tax credits.
Inform the kids about why taxes are important and how levying taxes help the community on the whole.
Additional read: Tax benefits on child education fees
3. Make it as real as possible
Make it as real as possible with help of real-life examples because children learn more quickly when they have live demonstrations in front of them. Parents should apply the basic concept of taxes in everyday life to make the kids understand.
For example, when you take your kids shopping, show them the price tag of a commodity and the price which is shown on the bill. Explain that the difference is the tax that every person has to pay the government.
Familiarise your child with deductions and tax paperwork and how it impacts the total individual income. Making it real will help the child get a better grasp of the concept.
4. Explain why we pay taxes
Teaching the kids about taxes from an early age gives them a solid foundation in the concept of finances and how to tackle the various types of taxes later on in life. Explain to them who pays the taxes and why they have to pay them.
Point out the essential infrastructure that is maintained with the help of the taxes which the government levies on its citizens. Examples include parks, schools, hospitals, roads, post offices, etc.
Make sure to use simple words and common examples to explain why we pay taxes so that the kids can understand the concept of taxes and the reasons behind why we pay them.
Additional read: Tax saver mutual funds
5. Make it a fun game
Sometimes the best way to learn about a topic is by making it into a fun activity. Parents can take the help of a simple piggy bank to explain their point. Make it a fun game as games are effective learning tools that kids can easily relate to.
Whenever you pay your child's weekly/ monthly allowance ask them to pay specific funds on allowance and expenses as tax. For instance, the child is given INR 2000 as a monthly allowance, then levy 1% tax on their total allowance.
This will amount to INR 20. Ask them to deposit it in the piggy bank. Next, whenever they make an expense that is higher than INR 200, ask them to deposit INR 5 as tax.
This is a simple method that can help the kids to grasp the concept of taxes more easily. By now you must have gained a basic understanding of how to teach your kids about taxes.
Take all the related points into consideration and start talking about taxes, personal finance, and how taxes impact human lives with your kids to create an engaging environment.
Consult an expert advisor to get the right plan