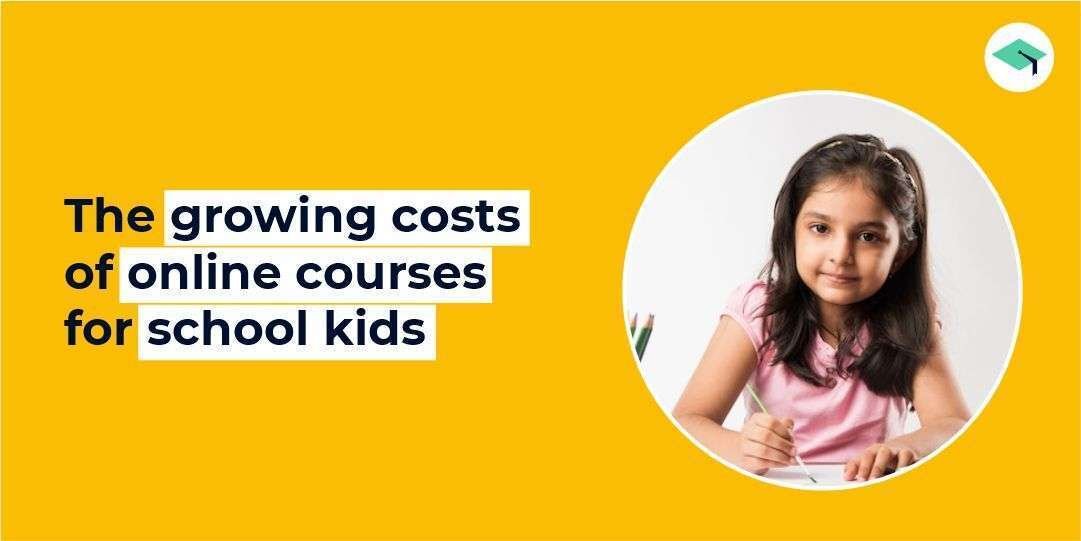 The growing costs of online courses for school kids. All you need to know
As per-student.org, "Blockchain Technology is the most demanding online course for students." Furthermore, Business Insider Intelligence declares its exponential growth in the healthcare industry at a CAGR of 70.56% in the upcoming years.
Online courses for school kids are fast growing in the new normal world, and most parents are curious about the expenses associated with online learning. Let's explore why.
Growing costs of online courses for school kids
Some online courses for school-aged children are a more affordable option since they provide a greater education at a far lower cost.
It is important to stress that the average cost of online courses for school kids is still a sizable investment. Many parents started their search for a course under the impression that online education would be quite reasonable.
Online courses are gaining importance
Online learning emerged as a safe and feasible option during the pandemic. Before the pandemic, the worldwide eLearning market was seeing rapid yearly growth.
The eLearning market is predicted to expand at a compound annual growth rate of 9.1% from 2018 to 2026, reaching $336.98 billion by 2026.
A wide range of large-scale open online courses has emerged in response to the new employment channels and career possibilities that have already replaced traditional careers.
Additional read: Does an education loan cover living expenses?
Popular online courses for kids in 2022
Computer online courses related to –
coding
applications
data science
social and digital media management
entrepreneurship and management
psychology
graphic designing
visual effects and film-making
foreign languages are among the courses available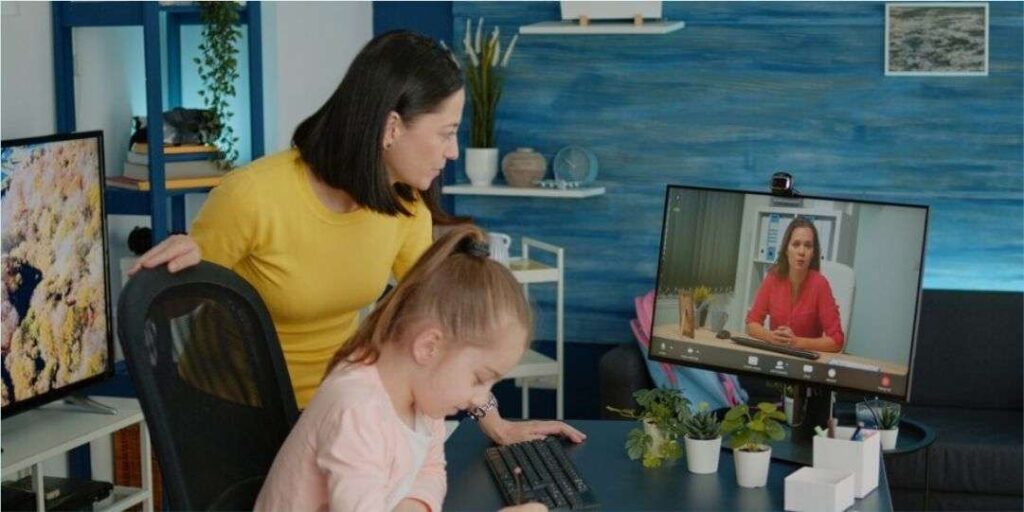 Costs of online courses
The majority of the online courses are paid courses. When overseas universities and institutes offer these courses, they can easily cost a few thousand.
Even a 10-day program may assist students in improving overall resumes and gaining an advantage in further education in India and overseas.
Online courses for school students cost up- ₹35,000-₹1 Lakh, depending on the popularity and course duration. The reason is the huge competition among peers.
Parents aim to encourage discipline and keep children engaged in nurturing skills with online courses. These courses help children remain ahead in the learning curve.
The whole advancement and competition are affecting the financial bottom line. As Statista puts it, "the average monthly income of a middle-class Indian is ₹15000-₹ 20,000."
Given the statistics, there is hardly any flexibility for online course fees. The parents are stuck between managing dreams and attending to necessities.
Indian education industry future valuation
The Indian online education industry was valued at ₹247 crores in 2016 and is anticipated to reach ₹159 hundred crores by 2021.
Simultaneously, the proportion of paid online education users is expected to reach ₹77 Crores by 2021. Because these calculations do not account for the COVID-19 pandemic, it is very feasible that the estimated estimations may fall short of reality as even more learning is brought online
Trends in Online Education
The drive for skill enhancement and skills training has increased the demand for online certification courses. As per weforum.org." The number of online learning users touched 747 crores in 2021". This is bound to increase in the upcoming years.
Almost 70% of the students have enrolled in online education to acquire a new skill or enhance their means of employment. Students gain skills without disrupting their study schedule.
Top trends in Online Education 2022Does an education loan cover living expenses?
Gamification education
Reality Extension
Honing communication and management skills
AI-powered teaching lessons
Bite-sized lessons for easy comprehension
The personalized learning experience with analytics
Invest, plan expenses, and hit short-term goals with Edufund
Parents can categorize their short-term objectives depending on their duration and priority. Goals such as an emergency fund, school fees, and debt payments are critical.
The cost of education in India will increase amid slow financial growth. Parents should be more focused when selecting an investment product for their short-term goals.
Parents can select investing strategies that last little less than a year and meet their short-term goals easily. They can choose the relevant SIP fund as per their income or business revenue.
The platform highlights some important child education goals that guardians can save for.
Choose and decide per month contribution and years until you wish to save. Once done, the platform reveals the total amount you could save given the expected inflation. You can reduce or increase investment accordingly and track the same.
Parents must build a good structure, plan, and set up when deciding on a short-term investment. Online courses help develop overall child personality.
Planning once the child turns 10 is preferable. It helps budget early and invests according to short and long-term goals.
Consult an expert advisor to get the right plan