Top 5 Film Schools in the World
Getting into one of the best film schools in the world is no joke. But once you get through, you can expect future rewards of fame and recognition in the movie industry. Choosing the best school for you is a task that you cannot afford to take lightly because you have to consider not only the school's international ranking but also its faculty, departments, courses and the practical equipment available.
Another critical factor is the tuition fee and the cost of living, particularly in the case of global education. Choose a school that will set you up for a career with great returns because film studies courses are anything but cheap. Here is a list.
USC School of Cinematic Arts, USA
Located in Los Angeles, USC or the University of South California School of Cinematic Arts is unanimously considered the best in the country, funded by the likes of George Lucas. With its million-dollar funds, it can afford to provide students and research scholars with luxury amenities like an IMAX theatre and labs. USC School of Cinematic Arts is also one of the oldest. It was founded in 1929 along with the Academy of Motion Picture Arts and Sciences.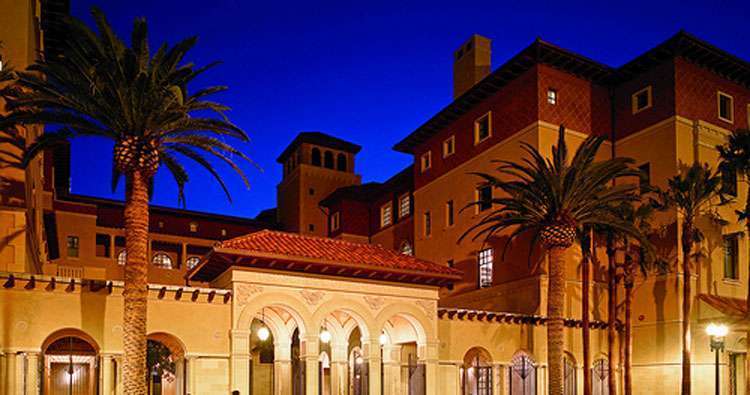 The School has many divisions including Cinema & Media Studies, Film & Television Production, John Wells Division of Writing for Screen & Television, John C. Hench Division of Animation and Digital Arts, Interactive Media & Games, Media Arts and Practice, and Peter Stark Producing Program. It offers a range of courses in film studies including BA, BFA and MFA. Various renowned film directors, cinematographers, animators, producers, researchers and so on, form the alumni of this film school.
National Film and Television School, UK
National Film and Television School, popularly known as NFTS, has been ranking as UK's best for many years. Despite being located on the outskirts of Northwestern London, NFTS is quite famous amongst film scholars. It was established in 1971 and stands out amongst the film schools in the UK because of its amazing curriculum.
The well known American e-mag The Hollywood Reporter has listed NFTS among the best international film schools in the world in 2021. Among the alumni of NFTS is David Yates, the director of the Harry Potter movies. Other than offering a good number of specialised PG courses, it also offers diploma and certificate courses.
American Film Institute, USA
American Film Institute is undoubtedly the best one in all of LA and definitely one of the top 5 film schools in the world. If you are aspiring to attend the coolest film school in the world, AFI is the answer to your prayers. It offers you the opportunity to produce your own short projects during your course. If these works are extraordinarily good, you also get the opportunity to meet legends like Steve McQueen for personal training in the art of filmmaking.
AFI was established as a film organization in 1965 to train budding American filmmakers in motion picture arts and runs on private funding. David Lynch, who is known for his critically acclaimed works, also has a special inclination towards this film school.
Beijing Film Academy, China 
Beijing Film Academy or BFA is the most sought-after film school in all of Asia. BFA started a small institution called Performance Art Institution of the Film Bureau of the Ministry of Culture in 1950. But by 1956, the name was changed to Beijing Film Academy. Currently, it is one of the largest films schools in the world.
Film Industries are witnessing exponential growth in Asia and this makes BFA a great choice. Also, personalities like James Cameron have been part of it as visiting fellows. The curriculum is vast with Bachelor's, Masters and associate courses in various areas like film theory, directing, producing, acting, animation art, cinematography, sound art and scriptwriting among others.
La Fémis, France
La Fémis connects one to the rich history of filmmaking which began with the Lumiere brothers in 1894. This French institution is based in Paris on the very site of the Pathé studios which is where filmmaking itself originated.
La Fémis has produced famous filmmakers in the past who have made history at Cannes Film Festival, Berlin International Film Festival as well as Venice Film Festival. It even precedes the Tisch School of the Arts of New York City and China's BFA in being one of the most rewarded schools worldwide. The main curriculum is a self-designed 4-year course based on a fine balance of theory and praxis.
Bottom line
Preparing to get admission to one of the best film schools in the world can feel like a full-time job in itself. Knowing the basics about these schools is a good start to that journey. Once you are aware of what you are signing up for, you can attain more determination and tenacity for realising your dreams.