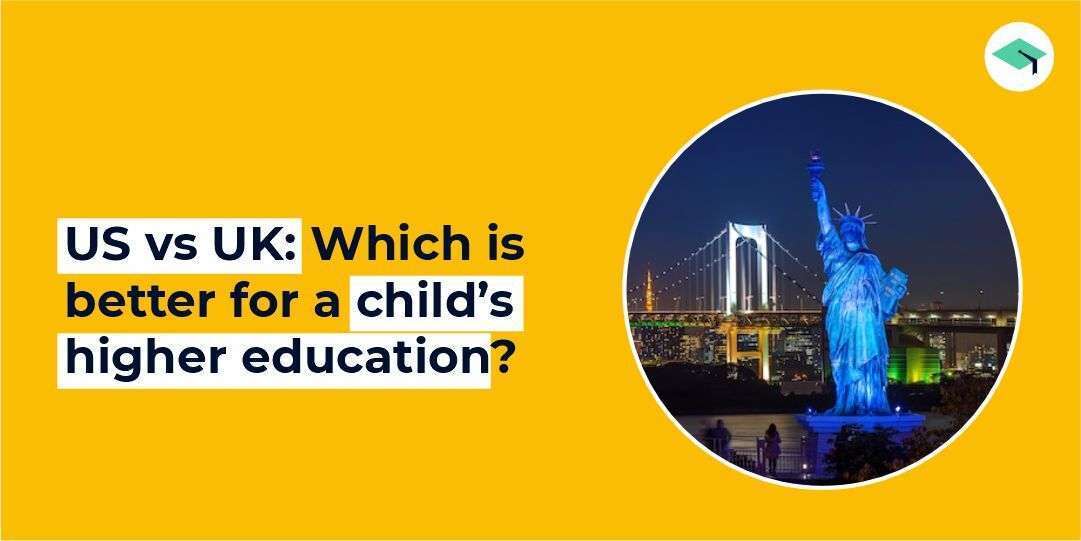 US vs UK: Which is better for a child's higher education?  
Though the question may seem simple, there is no "one size fits all" response. Many Indian students going abroad for higher studies choose the US, Canada, or the UK to pursue law, an MBA, or STEM courses because of the standard of education and quality of reputed universities present in these countries.
The US and the UK offer students various benefits: quality education, a standard of living, excellent career opportunities, and part-time job offers, amongst others.
To help you with the question, we will be doing a basic comparison between studying in the US and the UK to give you better clarity on education opportunities in these two countries.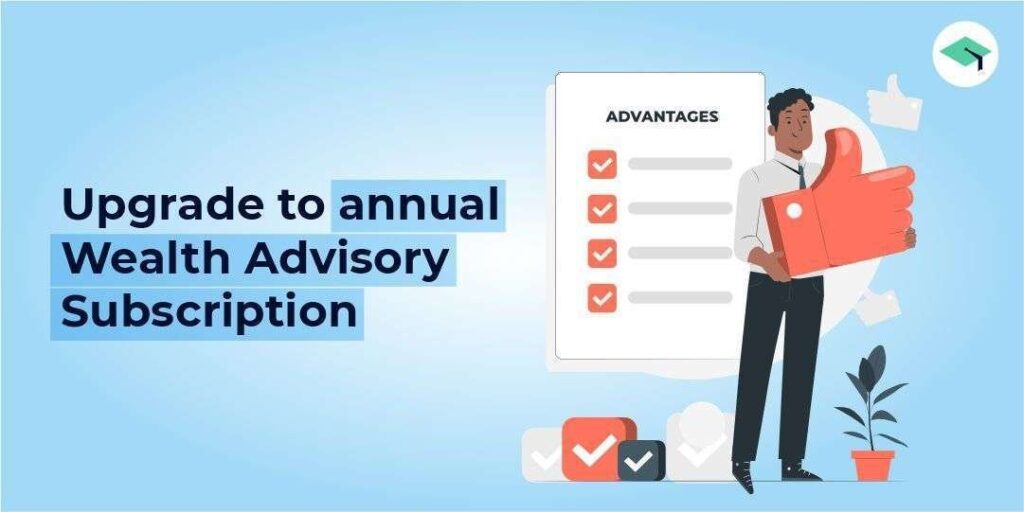 Top 5 universities in the US:
Massachusetts Institute of Technology– World Rank 1
Stanford University– World Rank 3
Harvard University– World Rank 5
California Institute of Technology– World Rank 6
University of Chicago– World Rank 10
Source: QS World University Rankings 2023
Top 5 universities in the UK:
University of Cambridge– World Rank 2
University of Oxford– World Rank 4
Imperial College of London– World Rank 6
University College London– World Rank 8
The University of Edinburgh– World Rank 15
Source: QS World University Rankings 2023
The US and the UK are home to most of the top 10 universities in the world. You can choose the US or the UK if your course and budget align with the universities mentioned above.
Top courses – US vs UK
The US offers top study programs for courses – Engineering, Business Management, Maths, and Computer Science, Social Science, Law, Medical Science, Fashion Design, Accounting, and Economics.
While the UK is best suited for the courses – Business and Administration Studies, Bioscience, Health and Medicine, Computer Science, Design Studies, Nursing, Law, Psychology, Sports and Exercise Science, and Subjects allied to Medicine.
Depending on the course of your choice, you can pick the best-fit country for you and pursue your education.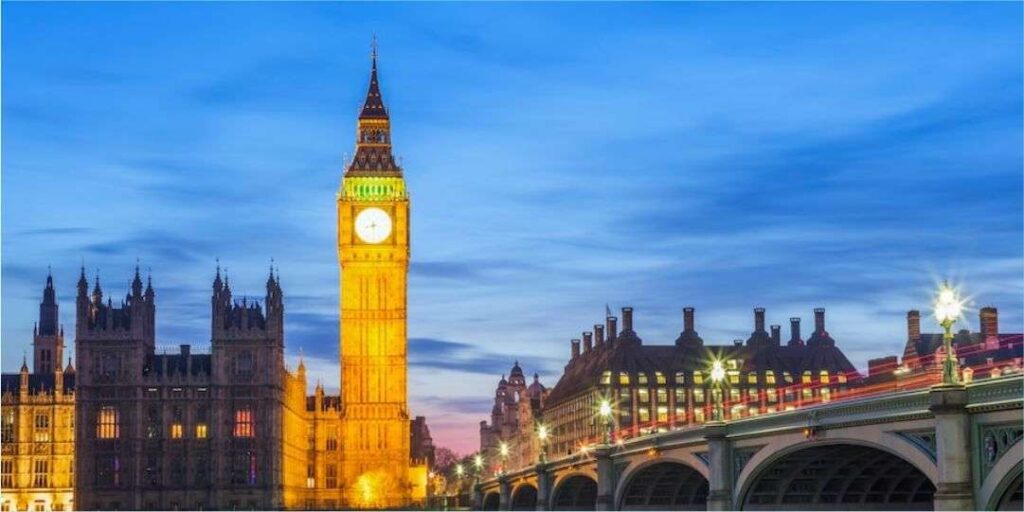 Cost of education & living – US vs UK
The tuition fees for undergraduate courses in the US can cost you anywhere between 16 lakhs- 50 lakhs per year, while postgraduate courses can cost you between 16 lakhs – 57 lakhs per annum.
The undergraduate courses can last for 4 years, and the PG courses go up to 2 years.
You would have to spend between 14 lakhs- 34 lakhs per year for undergraduate courses that last for 3 years in the UK. Postgraduate courses that last between 1-2 years can cost you 14 lakhs- 85 lakhs.
The cost of studying is comparatively cheaper in the UK, given the duration of UG and PG courses are shorter.
The cost of living can vary depending on the type of accommodation, and the choice of lifestyle students prefer. The average cost of living in the US for an international student is 8 lakhs – 15 lakhs per year, while the average cost in the UK can be between 9 lakhs – 14 lakhs per year.
Additional read: MBA in finance vs Masters in finance
Can you work while studying in the US and the UK?
You can work up to 20 hours per week and 40 hours per week during holidays inside the campus in the US. However, working off-campus in the US is challenging as many universities don't prefer international students working off-campus due to visa-related restrictions.
International students can work up to 20 hours per week inside the campus under a university employer, part-time in the UK. A few universities allow students to work off-campus in the UK depending on their choice of study program.
Both the countries offer to stay back option to international students post-completion of their course. The British government recently made amendments to its rules allowing international students to stay back for two years post-degree completion.
The US allows international students to apply for OPT (optional practical training), which helps them to gain work experience in their field of study for 1 year after completion of the course.
Employment opportunities – US vs UK
Both the US and the UK offer international students a variety of job opportunities. The US provides better options in finance, dentistry, management, and software engineering roles.
And the UK provides good opportunities in aviation, corporate management, nursing, and mechanical engineering.
We hope the comparison helped you get some clarity on the diverse opportunities the US and the UK offer international students.
Make a wise choice depending on your passion, study program, and budget limitations. For better insights and information, talk to educational counselors on the EduFund app.
Note: Choosing a country or course to study is all about finding your best-fit university/course/nation that matches your interests and affordability.
Map out your priorities and goals and conduct extensive research before applying to a university.
Consult an expert advisor to get the right plan