What are mutual funds? Benefits of investing in mutual funds?
Let us start from the very basics and understand what mutual funds are. After that, we'll discuss how to invest in them and discuss the advantages and disadvantages of investing in mutual funds.
What is a Mutual Fund?
A mutual fund is a financial trust that collects funds from investors and invests them into different instruments like stocks, bonds, and other money market instruments.
Fund managers manage mutual funds – they make investment decisions on behalf of the people who have trusted them with their money.
Mutual Funds are of different types, like equity mutual funds, debt mutual funds, and hybrid mutual funds depending upon the investment proportion in debt and equity.
These different types of mutual funds vary in their risk and return potential. Mutual Funds are one of the most popular investment options today.
What are the pros of investing in Mutual Funds in India?
Advanced portfolio management
When you purchase a mutual fund, you must pay a small fee as a part of your expense ratio. That fee is used to engage professional portfolio managers to buy and sell stocks, bonds, and other securities on your behalf – it is a tiny fee for professional assistance in managing your investment portfolio, which goes a long way in creating market-beating turns.
Liquidity
An advantage of investing in mutual funds is the ability to redeem the units when you require them. Mutual funds, unlike fixed deposits, allow for flexible withdrawals.
However, issues such as pre-exit penalty and exit load must be taken into account before deciding to exit your position in a mutual fund.
Convenience and fair pricing
Mutual funds are simple to purchase and comprehend. They usually have modest minimum investment values and are only traded once a day at the closing net asset value – thus removing day-to-day price fluctuations and different arbitrage opportunities used by day traders.
Diversification
An investment's Maybe. The value may or may not decrease or increase in tandem. When one investment's value rises, another's valued may fall. As a result, the risk that the portfolio's overall performance would be erratic is low.
Diversification lowers the risk of putting together a portfolio, lowering the risks for investors. As mutual funds consist of a variety of assets, the interests of investors are protected even if there is a downfall in the value of other securities so purchased.
Accessibility
A big reason for the popularity of mutual funds is the easy accessibility from anywhere in the world.
An Asset Management Company (AMC) offers the funds and distributes them through different channels like brokerage firms, registrars, the AMCs themselves, online mutual fund investment platforms, and agents and banks.
This factor allows mutual funds to be available and easily accessible universally. Also, mutual funds are easy to buy and track performance and one-click investments.
Low lock-in period
Tax-saving mutual funds have the most down-locking periods of only three years, which is lower when compared to the maximum of five years for other tax saving options like FDs, ULIPs, and PPFs. Also, you will have the opportunity to stay invested even after completing the lock-in period.
Fits every financial goal: The best aspect of a mutual fund is that you can invest with as little as ₹500, and there is no upper limit for an investor.
Before investing in mutual funds, examining their income, expenses, risk-taking abilities, and specific investment goals is essential.
As a result, anyone from any walk of life is free to invest in mutual funds regardless of income.
Good tax-saving options
Mutual funds are one of the best ways to save on taxes. Under section 80C of the Income Tax Act, equity-linked saving scheme (ELSS) mutual funds are eligible for a tax exemption of up to 1.5 lacs per year.
In India, all other mutual funds are taxable according to the type of investment and the fund's duration. For example, equity mutual funds and debt mutual funds are taxable at different rates.
Tax-saving mutual funds have the potential to out for performing other tax-saving products such as PPF, NPS, and tax-saving FDs in terms of returns.
These were some advantages of making investments in mutual funds.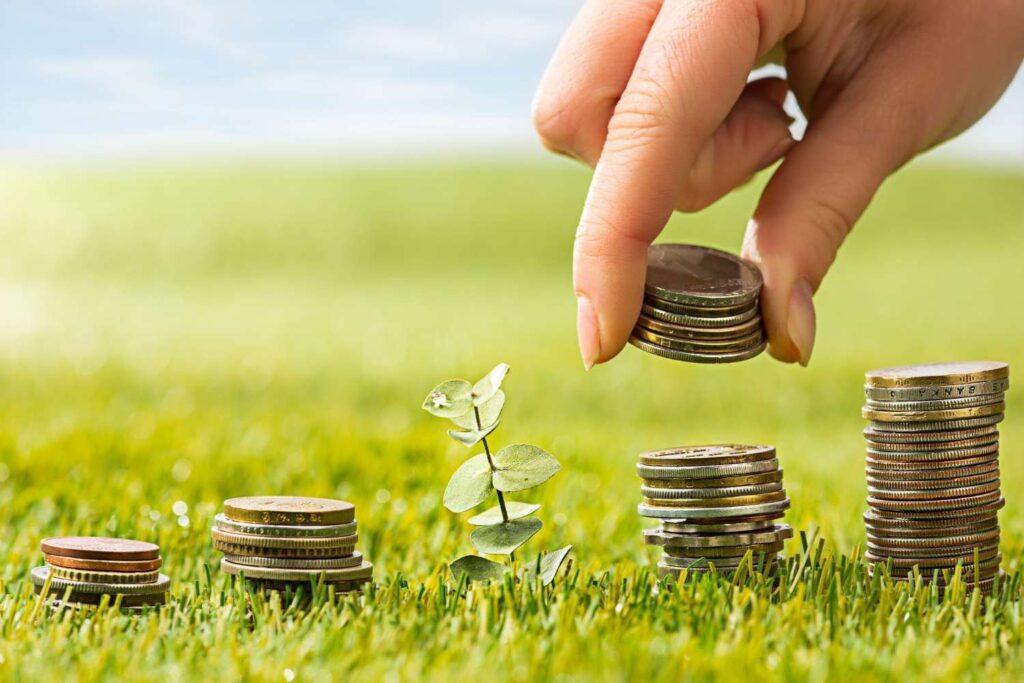 Disadvantages of investing in mutual fund
Mutual funds do not promise set returns, so you should always be prepared for the unexpected such as a drop in the value of your mutual fund. In other words, mutual funds are subject to a wide range of price changes.
Fund managers oversee all forms of mutual funds. A team of analysts may assist the fund's management in various circumstances. As a result, you have no influence over your money as an investor.
Your fund manager makes all significant decisions regarding your fund on your behalf. However, you can look into certain vital factors, including disclosure requirements, corpus, and overall investment strategy.
Diversification is a significant advantage of mutual funds. However, the problem arises when there is over-diversification.
Over diversification can raise funds' running costs necessitate increased due diligence, and dilute the relative benefits of diversification.
A mutual fund's value may fluctuate as market conditions change. In addition, there are fees associated with professional mutual fund management which are not present when purchasing stocks or securities directly from the market.
When buying a mutual fund, investors must pay an entry load. When investors wish to exit from a mutual fund, providers charge an exit fee.
The performance of a mutual fund does not give investors enough information about the degree of risk that the fund faces.
As a result, it is just one of the metrics used to assess the company's performance, but it is far from being comprehensive.
How to invest in a Mutual Fund via the Edufund App?
Step 1: Log in to the Edufund website or the Edufund app.
Step 2: Complete your KYC and move ahead to create your investment account.
Step 3: Choose the option of mutual fund investments.
Step 4: Analyse your risk profile on the app by answering your household income and expense, the number of dependents you have, the highest level of maturity you have in terms of investments, your period of investment, and similar questions.
Step 5: After answering the above questions, you will know what type of investor you are and the degree of risk you might be willing to take.
The Edufund website or the Edufund app will suggest some mutual funds you might want to invest in, with a recommended SIP value.
Step 6: Choose the fund and start investing.
Consult an expert advisor to get the right plan for you
recommended reading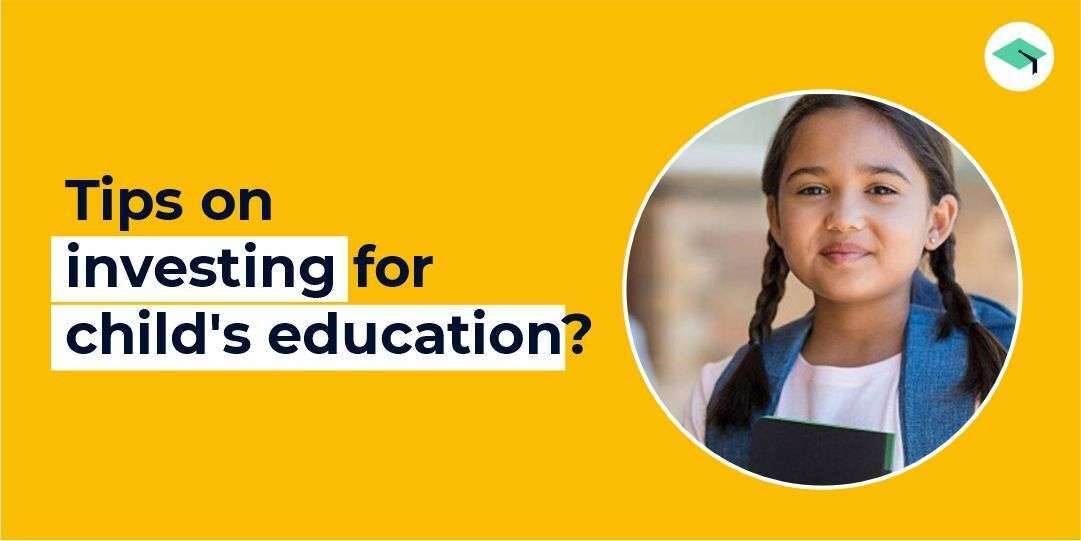 Life becomes easier and more manageable with planning. A very important part of a happy and balanced life is managing your finances well. This responsibility becomes manifold if you have a family to provide for. Prioritizing the prior planning of your child's college education can make your retirement life effortless and stress-free. Put away savings to preserve wealth. Invest money to generate more wealth. At the end of the day, gaining that fine balance between your savings, investments, and spending habits is what will secure a beautiful future for you as well as your family. Here are some pro tips on how to invest and save for your children's college education. 1. When to start? Timing is everything. The logic is simple - the earlier you start, the more wealth you can generate and accumulate. You may begin as early as the family planning stage itself. Even if you do not have a clear sight of the stream of academics your child might pursue later in life, it does not hurt to put away money. As your child grows up, they might decide upon what line of academics they want depending on their career goals. Your savings will come in handy in reassuring your child that you are perfectly prepared to back them in realizing their dreams as there will already be a considerable amount of funds they can count on. 2. Compartmentalise your savings The habit of saving money regularly is one of the healthiest habits one can inculcate. But mastering the art of saving requires self-regulation and a sense of organization. Putting away a bulk of money indiscriminately is not the most effective way of saving. Keep track of your expenses and your income; device upon an amount you can afford to put away as savings. Make a list of all the things you need to save for - emergencies, education, health, housing, and so on. Divide your savings accordingly. The act of compartmentalizing savings can also be effective in regulating your spending habits. You can also inculcate this healthy habit in your child from an early age by encouraging them to save money from their monthly allowances. 3. Consider different investment options Investing is always an improvement upon saving because investments can generate new wealth. Thus, it is not enough to just put away money as savings; you also need to allocate funds to certain investments that suit your monetary goals. There are different kinds of investment channels you can opt for. Some of us prefer fixed or recurring deposits while others want to generate more returns and go for mutual funds. Mutual funds can be of different types depending on the factors like the amount of risk, duration, return rates, etc. The mode of payment can also vary. For example, you can go for a one-time investment or you can choose monthly SIPs. Be well aware of all kinds of investment plans available so that you can choose the best one for yourself. 4. Invest in a global education Your savings and money made from investments will be especially useful when you send your child abroad to pursue a college education. Even if you are not sure about the possibility of global education in the future, it is always advisable to remain prepared for the same. Simply saving money is not enough. Investing is a better idea and in the case of global education, it can be beneficial to invest in foreign stocks. This is because the value of the Indian currency is forecasted to fall in comparison to other stable currencies in the world. This means that the cost of living and studying abroad will be way higher than the cost of living and studying in a new city within India. Once you set your financial goals, find out about investment schemes with international equity funds from countries like the US, so that you can make money in a more stable currency. Conclusion There can be several investment goals relating to different parts of your life like yourself, your spouse, relatives, housing and accommodation, health, gadgets, and emergencies. Mixing these up will only cause chaos and distress. Hence, it is important to think separately about saving for your children's college education and indulge in smart investments. Consult an expert advisor to get the right plan TALK TO AN EXPERT