What are technology ETFs? All you need to know
With the tremendous growth of the technology industry, tech stocks have established a solid footing in the stock market, making it an attractive yet challenging place for first-time investors.
ETFs (exchange-traded funds) can significantly simplify the investing process. ETFs, tempt investors who want to minimize the risk of engaging in individual securities while generating income over time.
Tech industry exchange-traded funds (ETFs) trade in shares of electronics and information technology manufacturers and service providers, which make up the technology sector.
This industry's technological solutions vary from consumer items to enterprise software. These companies' stocks often trade at high earnings multiples compared to other sectors and have a history of driving market cycles.
Small-cap and microcap companies, as well as large-cap and microcap companies like Apple Inc. (AAPL), Microsoft Corp. (MSFT), and Alphabet Inc. (GOOG), contribute to the sector's outlook and growth.
What are technology ETFs?
Technology ETFs could be an excellent place to start for market players interested in investing in this industry. Continue reading to learn more about what you should know before buying a technology ETF.
There are roughly 110 technology ETFs in the United States, according to ETF.com. Some are focused on specific sectors, like artificial intelligence ETFs or fintech ETFs, but the Invesco QQQ Trust ETF is the largest technology ETF with remarkable capital gains (NASDAQ: QQQ).
It had the US $195.26 billion in assets under management as of February 4, 2022.
Despite the generic nature of most tech ETFs, investors still have the option of selecting the market that most interests them. Apple (NASDAQ: AAPL), Microsoft (NASDAQ: MSFT), and Meta Platforms (NASDAQ: FB) are among the most crucial tech businesses tracked by the iShares US Technology ETF (ARCA: IYW).
The PureFunds ISE Mobile Payments ETF (ARCA: IPAY), which tracks the mobile payments industry, is another ETF that monitors a specific market within the tech sector. PayPal (NASDAQ: PYPL), Mastercard (NYSE: MA), and Visa are among its top holdings (NYSE: V).
There are several high-performing options for investors wishing to obtain exposure to the lucrative semiconductor business, including the iShares Semiconductor ETF (NASDAQ: SOXX) and the VanEck Semiconductor ETF (NASDAQ: SMH), and the Direxion Daily Semiconductor Bull 3x Shares (NYSE AMERICAN: SOXL).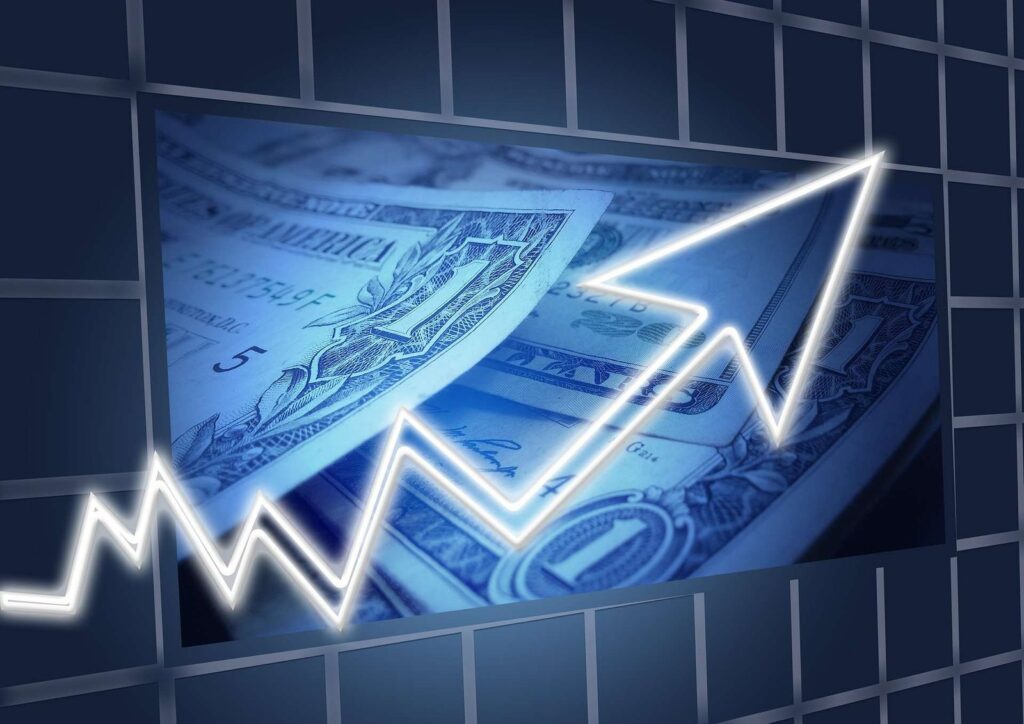 Based on data obtained from the ETF database as of February 2022, some of the better ETFs are
| | | | |
| --- | --- | --- | --- |
| Parameter | Technology Select Sector SPDR Fund (XLK) | First Trust NASDAQ Technology Dividend Index Fund (TDIV) | ProShares S&P Technology Dividend Aristocrats Fund (TDV) |
| Issuer | State Street | First Trust | ProShares |
| Performance Over One-Year | 12.6% | 11.8% | 10.5% |
| Expense Ratio | 0.10% | 0.50% | 0.45% |
| Annual Dividend Yield | 0.67% | 1.78% | 1.11% |
| Three-Month Average Daily Volume | 13,524,775 | 106,048 | 12,147 |
| Assets Under Management | $45.9 billion | $1.8 billion | $110.7 million |
| Inception Date | Dec. 16, 1998 | Aug. 13, 2012 | Nov. 5, 2019 |
XLK tracks the Technology Select Sector Index, broadly indicative of the S&P 500 Index's technology sector.
Companies involved in technology hardware, storage, and peripherals; software; communications equipment; semiconductors and semiconductor equipment; and various related services are the focus of the fund.
TDIV follows the NASDAQ Technology Dividend Index, an index of technology and communications businesses listed on the NASDAQ, NYSE, or NYSE Amex.
Companies must meet minimum market capitalization, average daily dollar trading volume, and yield standards to be included in the index and have paid an ordinary dividend in the previous 12 months.
TDV invests in the S&P Technology Dividend Aristocrats Index, which comprises well-established technology companies that have grown their dividends for at least seven years.
The index's companies have solid fundamentals and a successful growth and profitability track record. The data processing and outsourced services firms, semiconductors, and tech hardware, storage, and peripheral companies are the significant holdings of the large-cap growth fund.
Even if investors are unsure about market intricacies, tech ETFs can help them get started. They're seen as a safe and straightforward method to start in the industry, with a better chance of making a profit.
Market participants who want more control over their technology stock investments should go elsewhere. ETF shares don't provide much flexibility because they simply track an index or commodity.
Consult an expert advisor to get the right plan for you