What is Collateral? How does it work?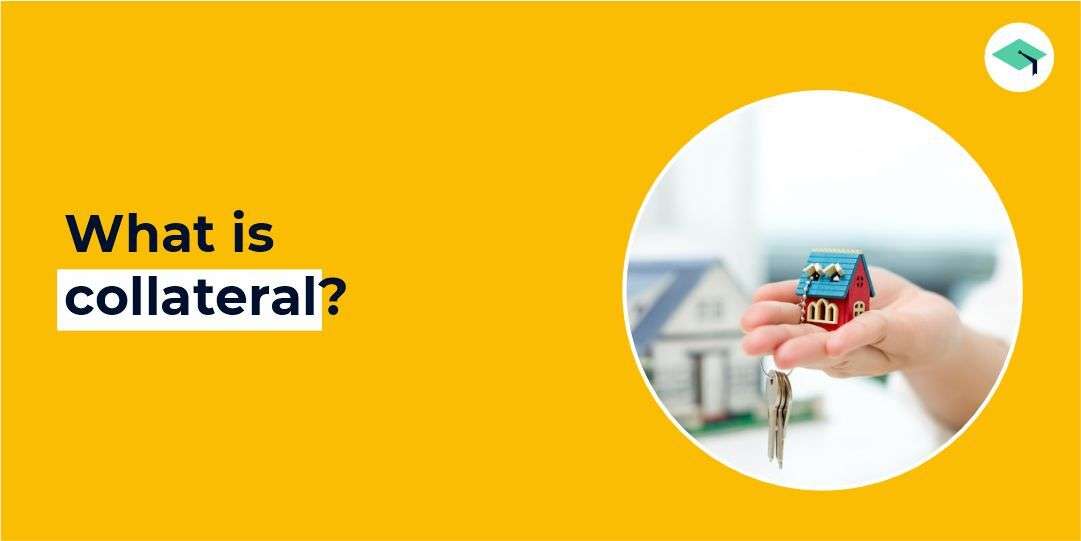 Collateral is an item that a lender will accept in exchange for a loan. Collateral may take the shape of real estate or other assets, depending on the loan's intended use. The collateral acts as a form of insurance for the lender.
In other words, if the borrower misses a payment on the loan, the lender may sell the collateral to collect part or all of its losses. In this blog, we will, in detail, discuss what is collateral and how it works.
How does collateral work?
An asset acquires collateral security when a lender registers a charge over it, either by utilizing a fixed or a floating charge. These fees are also referred to as liens.
A collateral mortgage over a particular piece of property or the registration of a charge over a distinctive identifier, such as the serial number of a certain car, are examples of fixed charges.
The borrower cannot sell a physical asset without the lender first waiving its security interest once a security charge has been registered over it.
Business borrowers sometimes have floating charges, which are frequently recorded using something called a general security agreement (GSA).
A GSA protects all of a borrower's assets that aren't specifically mentioned in a security registration (like our property or vehicle examples). GSAs let lenders utilize inventories and other hard-to-identify assets as collateral to help limit credit exposure.
What is a collateral education loan?
Property that you give to the lending bank as collateral for the loan you are taking is typically referred to as collateral. The value of the collateral must be higher than the student loan.
This serves to reassure the bank if the borrower is unable to pay back the loan.
What is a non-collateral education loan?
Non-collateral loans are those that the lender makes when there is no collateral involved. The bank takes into account the co-borrower's financial history as well as the student's academic record when making this type of loan.
Now, a lot of parents argue over which of these loan formats is preferable. In actuality, both kinds of loans have a use. As a co-borrower, you must weigh the advantages of both loan kinds and select the one that best suits your needs.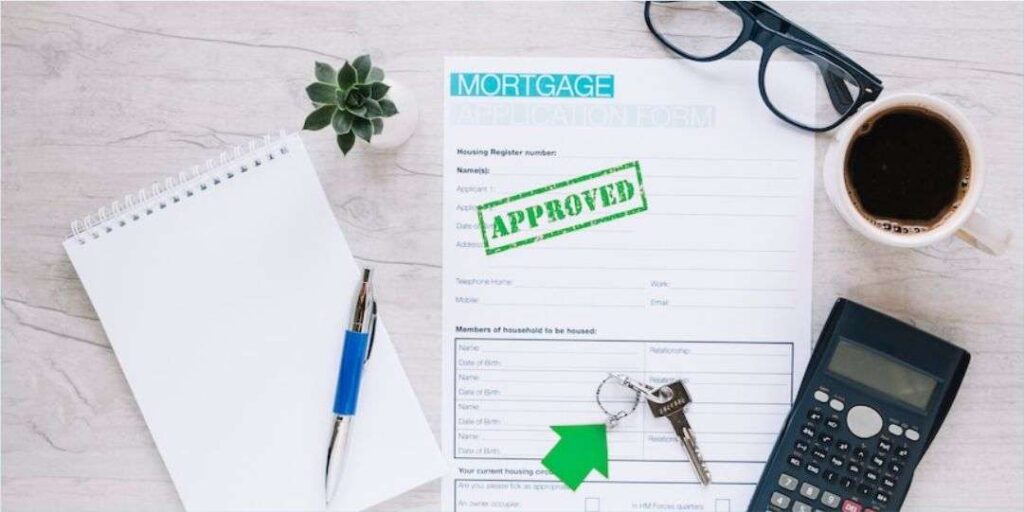 Different types of collaterals
When making an application for a loan, borrowers can essentially guarantee three different forms of collateral. These are what they are:
1. Immovable assets
These might be property assets like a piece of land, a house, a condo, etc. It is important to keep in mind that lenders will not take agricultural land or land that is subject to a Gram Panchayat as security.
Open space that is not used for agriculture and has distinct borders, however, is acceptable as collateral for secured student loans.
2. Intangible assets
These are liquid securities, such as government bonds, ULIPs, fixed deposits, and mutual funds. FD holders will continue to receive any interest earned on these intangible assets, but the bank will maintain liquid securities like FDs.
For an education loan, borrowers can establish a new FD or even pledge a previous one.
3. Third-party secured education loan
Uncommon forms of collateral that lenders will accept include the moveable property of a third party (relative or friend).
Types of properties that are not accepted in collateral education loan
Following are the types of properties that are not accepted in secured education loans:
Gram Panchayat assets.
Due to the SARFAESI Act of 2002, no lender accepts agricultural land.
The property ought to go under a municipality or municipal corporation.
Land in the cantonment. A permanent military station and temporary housing for troops in India are both located in the cantonment area.
Documents required for collateral education loan?
The following typical papers are requested by most lenders:
Property title deed.
Registered sale agreement.
Original registration receipt for the above agreement.
Letter of Allocation From Municipal Corporation/Authorized Government.
Previous chain of sale deed establishing title.
Most recent property tax bills or most electricity bills have the same address.
If the property being pledged is a developed one, an approved plan or map.
The latest property tax receipt.
Occupancy proof.
What is the maximum loan amount for a secured student education loan?
The best range for secured education loans for students is between INR 10 lakhs and INR 1.5 crore. Nevertheless, it should be kept in mind that several variables, including the value of the pledged collateral, affect the precise loan amount.
Bank of Baroda authorizes loans up to 100% of the value of the collateral, whereas nationalized banks like SBI authorize loans up to 70% of the value of the collateral.
Education loans up to 65-70% of the collateral are approved by private banks like Axis Bank, although at a higher interest rate.
Therefore, it's important to understand how collateral functions before applying for a secured loan. Because collateral serves as a form of security for the lender, who has the right to repossess the asset if the borrower defaults on the loan.
Consult an expert advisor to get the right plan
recommended reading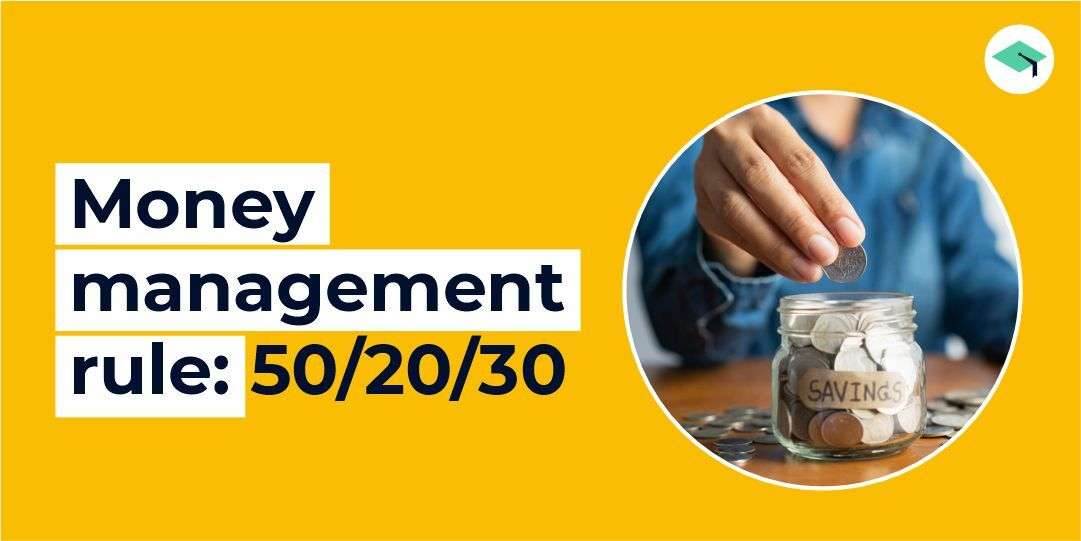 Improve your finances with these simple 50/30/20 Money Management rule Becoming wealthy is a matter of good money management. My salary dries up before the end of the month is a statement we hear very often. It happens due to multiple reasons like lifestyle inflation, expenses racing ahead of income, and also uncontrolled (or untracked) spending habits. It constrains us from saving up for our future as well. Our spending habits affect our future spending capacity. There is a practical rule that helps people channel what they earn to balance both their current and future spending capacity. The name of the rule is the '50/30/20 budget rule'. Realistic monthly budget Elizabeth Warren (US Senator from Massachusetts since 2013) stated this rule in her book All Your Worth: The Ultimate Lifetime Money Plan. It serves as a benchmark for most people by providing a well-defined optimum mix of needs, wants, and savings. A rule is a powerful tool for emergency money management, achieving long-term goals, and retirement planning. According to the '50/30/20' split, every monthly income (post-tax) must be divided into three categories of spending: Needs, wants, and savings. What exactly is the 50/30/20 rule? Needs, wants, and savings can be broken down into fragments as follows: NEEDS: 50% of Income - This category consists of expenditures on the basic requirements of daily life, for example, food, school fees (considering that the person is a parent), utility bills such as grocery and electricity, life and health insurance premiums, and debt payments too. WANTS: 30% of Income - These include facets of life that are not important for dear life but serve as an amusement. Some good examples are purchasing items in the shopping cart like mobile phones, non-essential clothing etc. Also, the OTT subscriptions that people buy belong to this category. Dining is an essential part of this category of expenses. SAVINGS: 20% of income - This component of the 50/30/20 rule tells us to put aside some money into return-generating assets like stocks, bonds, ETFs, and more. Assume we figure out how to produce a sound return (an abstract figure) over an extensive stretch with a steady increase in contribution (with an expansion in pay) to this category. All things considered, we will then be sitting on a decent corpus of wealth 20-30 years down the line, given the power of compounding. The savings component also allows us to plan for particular future expenses like children's higher education and retirement. Begin investment money management Strategy However, it's worth noting that the 50/30/20 split might be altered for a different ratio, based on a person's stage of life. For example, a student earning Rs. 25000, is bound to have a break which is highly skewed towards the savings component of the rule, whereas an adult earning Rs. 25000, might not devote a very high percentage of income to savings because of the expenses to be borne. One thing might go unnoticed – the fact that the 'needs' part of expenditure will saturate at some point, which then allows for higher spending toward the other two categories. The rule does not seem to work for people with very high and very low-income levels. The former group faces the crunch to accommodate even the necessities, and the very high-income people have the liberty not to divide their income into stringent ratios. Why money management is important? Following this rule will help people empower themselves to deploy their due diligence in money matters. Once people gain insight into their monetary inflows and outflows, they will be able to exercise better command over the way they spend their salary, and thus, consequently, become mindful of their spending habits and balance all facets and take maximum benefit from this. The most essential grasp of the rule is not the exact proportion as stated earlier, but the framework that the rule provides. The category split is subjective in nature, depending on the size of the income and the age of the individual. Let's begin our money-management journey with these small measures today.