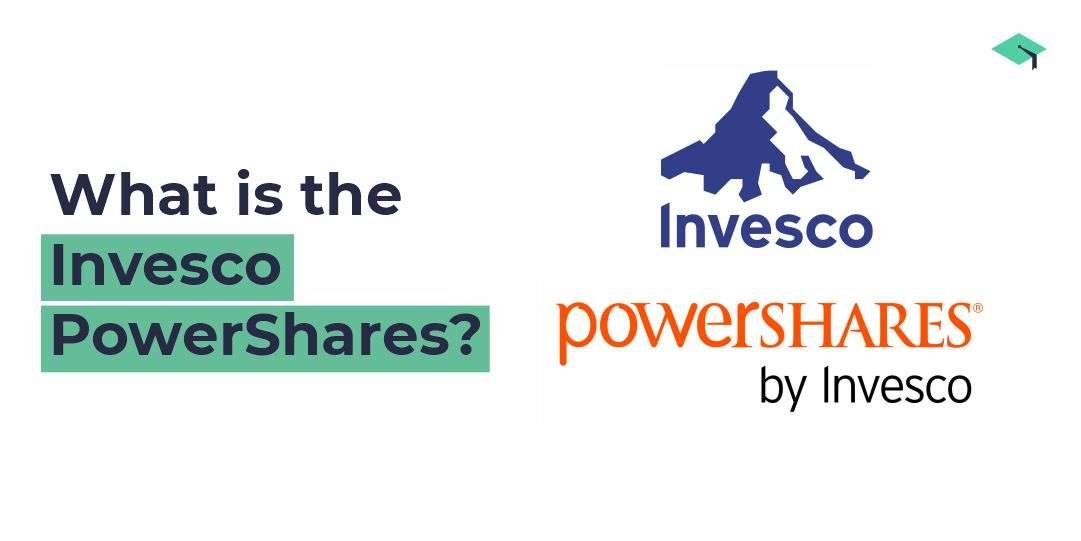 What are the Invesco PowerShares? All you need to know about
Invesco PowerShares (previously PowerShares Capital Management) is a Chicago-based investment management firm that oversees exchange-traded funds (ETFs).
Since 2006, the company has been a subsidiary of Invesco, which markets the PowerShares product. PowerShares funds were founded in 2002 and use quantitative indices as a benchmark.
There are more than 200 PowerShares ETFs available right now. The PowerShares QQQ (Nasdaq: QQQ) is designed to imitate the NASDAQ-100 Index. The PowerShares QQQ is one of the most popular stocks on Wall Street.
PowerShares ETFs also invest in commodities, diverse stocks, and small and microcap firms. Through an ETF, the PowerShares DB Commodity Index Tracking Fund, or DBC, established with Deutsche Bank, individual investors can participate in things. The PowerShares DB Oil Fund (DBO) covers the crude oil index.
Invesco was the first company to launch an intelligent beta ETF in the market. It is one of the top 4 ETF providers in the United States.
The company has over $ 288 billion in assets under management in ETFs. The exchange-traded funds also come with various strategy options to choose from.
Different types of ETF strategies employed by the company are
Factor investing
Fixed-income factor investing
Equal weight investing
Quest for income
Access commodities
Low volatility
Momentum solutions
Fundamental investing
Pure EBeta suite
Pure style
Conquer Currencies
Bulletshares ETFs
BulletShares ETF products are created on basis of the basic concept of bond laddering. Bond laddering is the practice of accumulating bonds with varying maturities in the same portfolio.
The goal is to diversify and spread risk along the interest rate curve to protect against erratic rate movements. There will not be a long lock-in period in any bond if the maturity dates are staggered. This method is used by risk-averse investors who choose income overgrowth.
It is a fixed income ETF. The firm also provides a variety of innovative ETFs.
The six-step method is used to create these ETFs.
Step 1:
Start with an innovation-The foundation of these products is the NASDAQ-100 and NASDAQ NextGen 100 indexes, which provide access to innovative companies.
Step 2:
Exclude non-ESG activities, like the companies whose business activities are incompatible with ESG principles, such as controversial weapons or tobacco products.
Step 3:
Remove controversial companies- Each company must have a rank of four or lower on a 5-point controversy scale (lower is better).
Step 4:
Screened for risk- Each company must be ranked lower than 40 on a 100-point ESG risk rating score (lower is better).
Step 5:
Company weights are adjusted are to be tilted toward companies with more attractive ESG scores and lastly, innovation with ESG criteria.
The result is two new indexes that our products track, the NASDAQ-100 ESG Index and NASDAQ NextGen 100 ESG Index
Examples of such innovation ETFs are US EQUITY Invesco ESG NASDAQ 100 ETF and US EQUITY Invesco ESG NASDAQ NextGen 100 ETF.
Along with such innovative ETFs, the company also provides ETFs that track blockchain companies and bitcoin cryptocurrency.
Invesco Alerian Galaxy Crypto Economic ETF and Invesco Alerian Galaxy Blockchain eUsers and Decentralized Commerce ETF are the company's funds. Invesco Alerian Galaxy Crypto Economic ETF targets the crypto economy's critical segments—miners, enabling technologies, buyers and crypto trusts, and exchange-traded products (ETPs).
Decentralized Commerce ETF and Invesco Alerian Galaxy Blockchain Users access to the same vital segments as the Invesco Alerian Galaxy Crypto Economy ETF (SATO) but add exposure to companies that use blockchain technology.
Along with ETFs, the company also offers several different financial products to meet clients' requirements. Invesco offers a broad range of mutual funds which can be actively managed or passively managed.
They can also provide exposure to domestic and international markets. Fixed-income mutual funds are also on offer, which can customize the client's portfolio.
The company offers four different asset class type mutual funds:
Alternatives
Balanced
Equity and
Fixed income.
The corporation also allows access to the Muni market, i.e., the bonds issued by municipal bodies through the static income strategy.
Some mutual funds are Invesco DB Agriculture Fund, Invesco DB Base Metals Fund, Invesco DB Energy Fund, etc.
Consult our Expert advisor to get the right plan for you