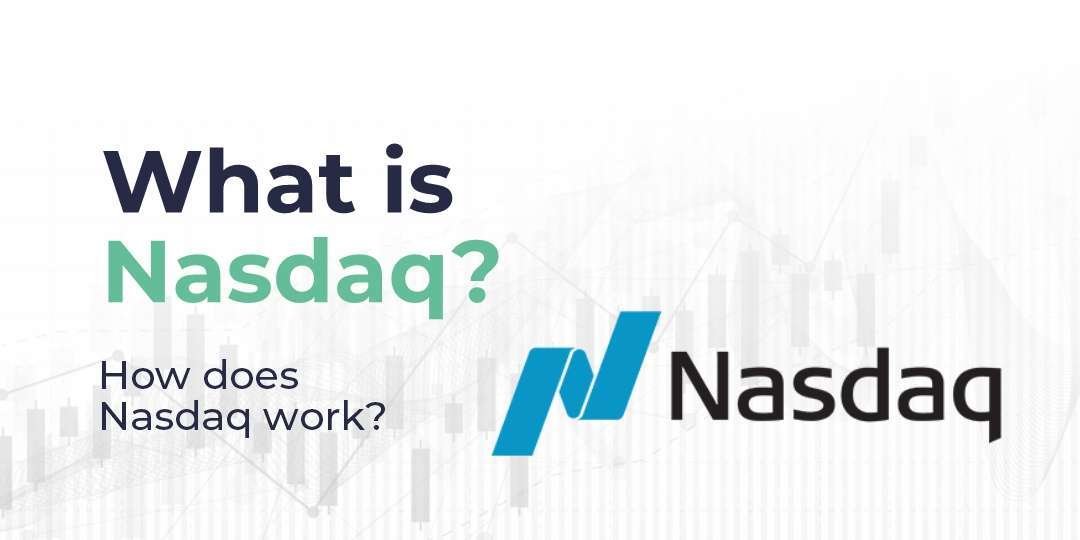 What is Nasdaq? All you need to know
You've probably heard of Nasdaq if you follow financial news. After the New York Stock Exchange (NYSE), Nasdaq is the world's second-largest stock exchange and is home to tech titans such as Apple, Google, and Amazon.
The Nasdaq market has grown to accommodate over 4,000 corporate listings since its inception in 1971, including many of today's largest corporations.
The value of the Nasdaq-listed portfolio changes with the performance of the companies under consideration.
But what is the Nasdaq, and how does it function? Let's have a peek at one of the most well-known stock exchanges in the world.
What is Nasdaq?
Nasdaq stands for National Association of Securities Dealers Automated Quotations; in case you didn't know. It was a division of the National Association of Securities Dealers (NASD), now the Financial Industry Regulatory Authority (FINRA).
Nasdaq was set up as a platform for investors to trade assets automated, fast, and transparently.
The Nasdaq split from the NASD in 2006 and formed its own company. Nasdaq announced in 2007 that it would merge with the OMX Nordic Exchange to form Nasdaq OMX the following year.
How does the Nasdaq work?
The Nasdaq was built from the ground up to deliver automated quotes. It regularly supported over-the-counter (OTC) trading in the years after its creation, where Nasdaq became associated with OTC and was frequently synonymized as an OTC market by mainstream and trade magazines.
Later, implementation of automated technologies was done to generate trade and volume information – it became the first exchange to offer electronic trading.
All deals made by investors on Nasdaq's electronic exchanges are executed through dealers, often known as "market makers," rather than directly through auctions.
Trading hours on the Nasdaq
The Nasdaq, like the NYSE, is open for trading from 9:30 a.m. to 4 p.m. ET. Traders can take advantage of Nasdaq's "pre-market" and "post-market" hours. From 4 a.m. to 9:30 a.m. ET and from 4 p.m. to 8 p.m. ET are the pre-market and post-market hours, respectively.
It is critical to account for the time difference between the United States and India while investing in India. The NYSE and NASDAQ open at 8 p.m. and close at 2.30 a.m. respectively, in Indian Standard Time (IST). The US stock markets open at 7 p.m. IST and close at 1:30 a.m. IST during daylight saving time.
Requirements for Nasdaq listing
A corporation must meet the following criteria to be on the Nasdaq electronic exchange
Meet specific financial, liquidity, and corporate governance standards.
Be a member of the Securities and Exchange Commission (SEC) (SEC)
At least three market makers are required.
Companies should meet the criteria regarding their size and trading volume
The approval of a company's listing might take anywhere from four to six weeks after an application is submitted.
Nasdaq Market tiers in the United States
A corporation's shares will be offered under one of three market tiers, depending on the listing requirements:
Global Select Market
This composite is weighted based on market capitalization and comprises stocks from domestic and international companies.
Companies listed here must meet Nasdaq's strict criteria. Nasdaq's Listing Qualifications Department Reviews Global Market listings on an annual basis and, if they are eligible, moves them to the Global Select Market.
Global Market
Nasdaq's Global Market comprises equities from companies listed in the United States and worldwide – classified as a mid-cap market.
Capital Market
Before Nasdaq changed its name, the Capital Market was known as the SmallCap Market. It is an extensive list of companies with smaller market capitalizations.
Nasdaq performance
Nasdaq's overall performance has been quite robust in the previous quarter-century because it is mostly tech stocks. The NASDAQ-100 index, which comprises the exchange's top 100 stocks, had a five-year return of 196.31 per cent and a 10-year return of 552.24 per cent as of November 3, 2021.
Meanwhile, the Composite Index returned 171.64 per cent over five years and 444.12 per cent over ten years. The Nasdaq has outpaced other vital indices, such as the S&P 500.
The Nasdaq composite and Nasdaq 100 indexes
Apple (AAPL), Microsoft (MSFT), Amazon (AMZN), and Tesla (TSLA) make up most of the Nasdaq Composite Index. On the other hand, Nasdaq includes corporations in the oil, industrial, consumer products, and healthcare areas.
The Nasdaq 100 index, for example, measures 100 of the Nasdaq Composite's largest and most commonly traded securities.
All things considered Nasdaq is a stock market where businesses can list their stock. Investors can purchase and sell corporate shares on these markets through brokers. Nasdaq is famed for its ingenuity.
To summarize many of the world's most prestigious businesses are now listed on the Nasdaq, and you trade in their securities either directly or via instruments like ETFs and mutual funds.
Consult an expert advisor to find the right plan for you