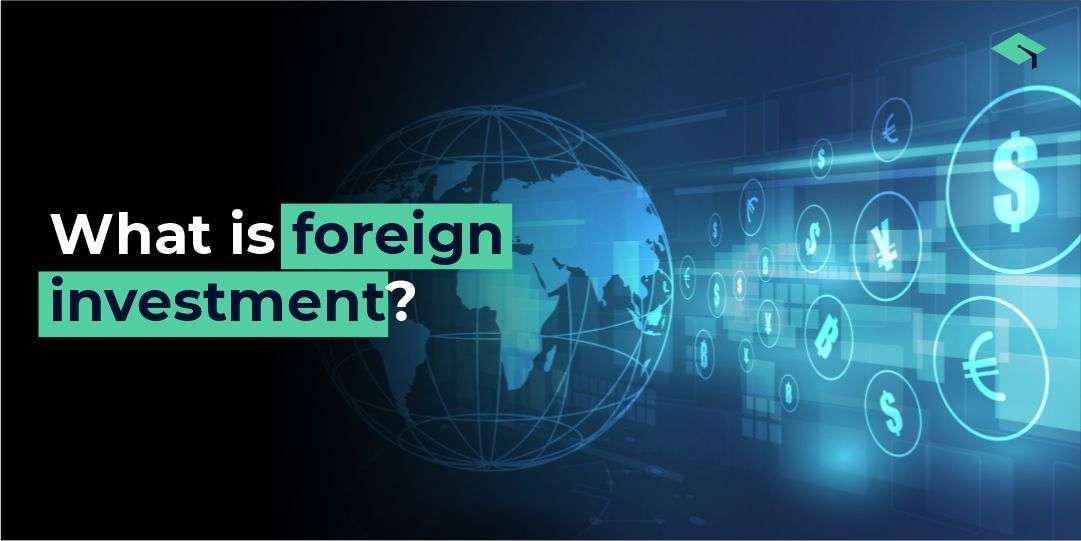 What is the foreign investment? All you need to know
In the previous article, we discussed AUM in mutual funds in this article, we will discuss what is foreign investment?
Financial institutions and individuals wishing to diversify their investment portfolios seek multiple ways to earn outside income. The increasing inclination toward stocks, IPOs, and bonds investments sparked the individual's interest. They keep up with the latest investment updates.  
Apart from this, Foreign Investment is considered a growth catalyst for India. Companies exploring opportunities for business expansion internationally benefit from it the most. Goldman Sachs, J.P Morgan, and Morgan Stanley are some leading international investors.
Some businesses seek opportunities to capitalize on relatively economic labor and production costs. Likewise, Indian companies seek relaxation from a tax perspective internationally. 
There is a lot to know & understand about investments. The blog discusses nearly every nut and bolt of foreign investments.
If you are an active or ambitious investor seeking opportunities to invest in foreign stocks, this blog is worth a read. Let's begin with the first things first.
What does foreign investment imply?  
Foreign investment implies an investment of a native business or a company in the assets of an international company. It generally includes long-term physical investments made by an Indian company in a foreign company, listed on the stock exchange. 
Foreign investment is of two types: Direct and Indirect. It involves cash flow transactions between countries. If the investor's stake is higher in a company, he shares the right to regulate the company's decisions. These are long-term physical investments like – bridges, damn, and infrastructure in foreign countries.  
 For example, if a person or a business holds (a 75%) share in the company, they share the larger portion of the company's equities available in the market. They can regulate and dominate the company's decisions.
So, are you now clear about – What is the foreign investment?  
Let's move on to the most asked query under this.
What are the most popular types of overseas investment opportunities? 
Foreign investments have two main categories- direct and indirect investments.
Direct Investments
Foreign direct investments are the equipment, plant, or factory an investor purchases in a foreign country.
Indirect Investments
Indirect investments imply purchasing stocks and equities of foreign companies listed in their respective countries.
Direct investments are much in demand than indirect investments owing to the long-term benefit prospect. The value of these tangible assets multiplies more than liquid assets. These boost the country's economic status over time.
In contrast, indirect investments are short-lived. These are time-sensitive investments that do not share any future scope or value.
Given this, who can legally invest in these assets? Let's find out.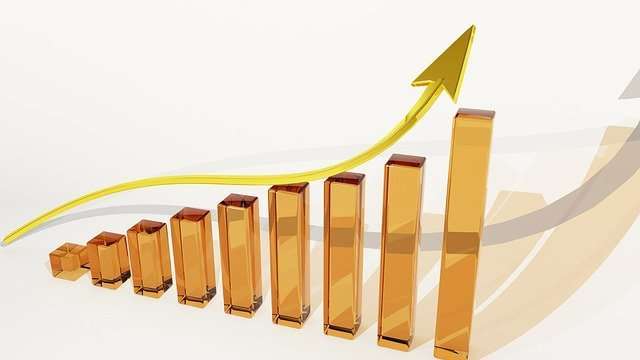 Who is eligible for foreign investment?  
Most individuals are anxiously googling-
"What is foreign investment?" 
"How does the foreign investment work?" 
There is so much to explore on the topic. But before that, one should be knowledgeable about the eligibility criteria to invest internationally.
If you are considering an overseas investment, check whether you meet the below criteria set by RBI (Reserve Bank of India):
Residents, corporate entities, and partnership companies registered under the Indian Partnership Act of 1932 are eligible for foreign investments.
These individuals can invest in foreign ventures or wholly owned subsidies.
Residents may invest according to Q3 of the law.
How can residents invest in foreign companies or ventures?  
Residents can invest in foreign investments without any restrictions or limits. The companies they tend to invest in must have a 10% share in an Indian company listed on a stock exchange in India. It should be listed as of 1st January as the investment year.  
How are foreign investments beneficial for the Indian economy?  
FDI occurs when an individual or a company holds 10% dominance in a foreign asset or company. If an individual or business owns less than that, IMF deems it as a part of the stock portfolio. It might not grant complete control over the company's politics but a percentage to investors.  
Foreign direct investment grants power and dominance to influence the foreign firm's operations. Foreign investment can prove beneficial for the existing economy.
1. Funding and expertise  
Developing nations require the apt tangent and growth momentum to utilize their potential. Corporates operating in these countries need the expertise, guidance, and funding to expand business operations. Here Foreign investment proves profitable in upscaling a brand and nurturing its prospects. 
As per research, "Global FDI collapsed in 2020 and plummeted from $1.5 trillion in 2019 to $859 billion". It is the lowest ever recorded since 2008.
However, as per recent stats by Hindustan Times, " The FDI inflow has increased by 23% after COVID blues. March 2020-2022 recorded an inflow of $171.84 billion inflow."
It stands in steep contrast to $141.10 billion between February 2018-2020.  Thus, investments in the country can prove a breakthrough in economic terms.  
2. Increases employment opportunities  
 What follows with growth is personal development. 
India is facing the harshest blow post-COVID-19, she needs a comeback. With businesses shutting down, the country is losing momentum. FDI can breathe in the needed inspiration. 
However, India can prosper independently, but a mere international push can open up a wide growth arena for the country and its people. FDI help create employment opportunities, especially in the manufacturing industry. It not only boosts the economy but makes its people independent. 
3. Access to leading-edge tools and technology 
To compete in the international market and gain an edge, India must optimize its economic structure. Foreign investment is one of the panaceas that share the potential to rationalize it.
It can promote access to advanced tools and technology that help streamline a business process and economic growth.
These are some popular growth opportunities that foreign investment can provide.
Which country topped the FDI index of India in 2022?  
Singapore topped the FDI index with a share of 27%. It is followed by big giants US (18%) and Mauritius (16%) respectively.  
What does FDI cover for India in the future?  
As per Business Standard, "India recorded the highest ever annual FDI of $83.57 billion in the year 2021-22." It reveals a progressive India in the coming years.
Furthermore, the "FDI to GDP ratio may rise by 2025." The recent shift in FDI structure and the "Atmanirbhar Bharat" policy provoked the estimation.
Conclusion
It is evident from the listed facts and figures that foreign investment can ensure a profitable shift in the Indian economy.
If you are still confused regarding "What is the foreign investment?", detailed research and analysis will help you gauge the importance of FDI from the Indian perspective.
Consult an expert advisor to get the right plan for you