What is Vanguard? All you need to know about
Vanguard is an American registered investment advisor based out of Pennsylvania. It was established in the year 1975 by John Bogle.
As stated by the company, the core purpose is, 'To take a stand for all investors, treat them fairly, and give them the best chance for investment success.'
This investment company offers a varied range of investment products to a varied clientele. Since then, the company has shown unbelievable growth in the assets under management (AUM). From 1975 to 2021, the AUM has increased from 1.7 billion USD to 7300 billion USD.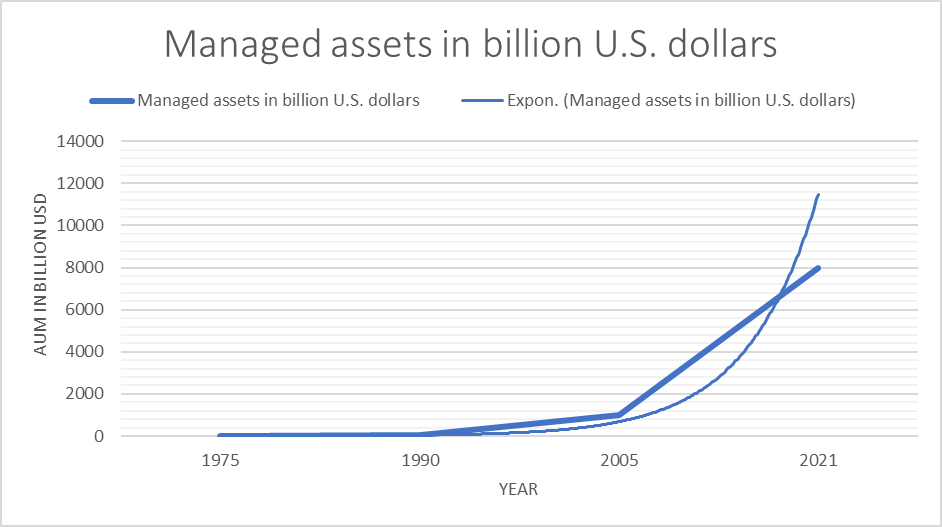 It is the world's largest mutual fund provider and second-largest ETF provider, just second to BlackRock's iShares. It is to the credit of Vanguard that index investing and indirectly cheaper investing came to focus and rescue smaller retail investors.
Vanguard, unlike other investment companies, offers unique governance and ownership structure.
The company is indirectly owned by fundholders, generating a feeling of oneness between the investors and the company.
The company bagged several accolades. To name a few
September 2021, Morningstar rated eight Vanguard ETFs as 5-star ETFs with risk-adjusted returns in the top 10% of their peer groups and 36 as 4-star ETFs with risk-adjusted returns in the top third.
May 2021, Vanguard found itself on the list of top Roth IRA providers, according to Money magazine.
March 2021, Thirteen Vanguard funds received Refinitiv Lipper Fund Awards. The awards honour mutual funds and firms with the best risk-adjusted performance over three-, five-, and 10-year horizons.
September 2020, Ten Vanguard funds were there in Morningstar's Thrilling 36 list.
According to the company, its investment strategy can is as follows: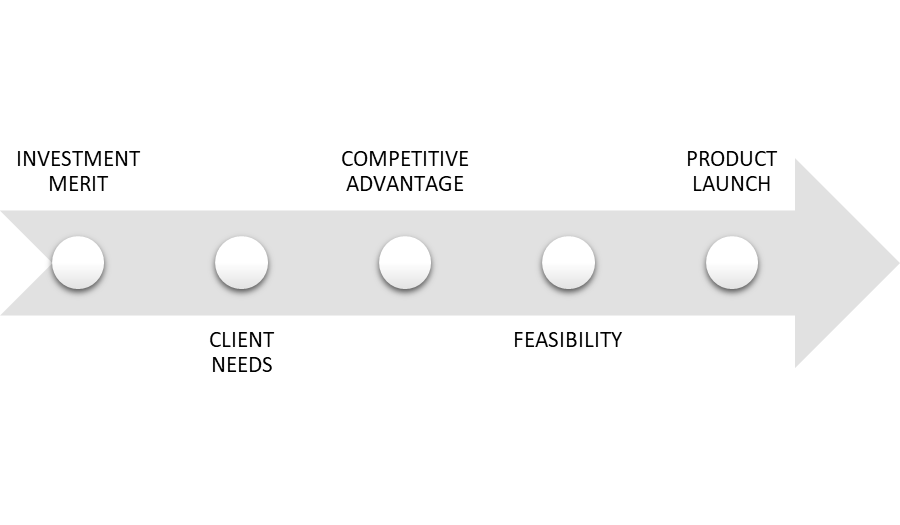 Investment Merit
Avoid short-term fads and speculative investments. Instead, concentrate on asset classes that generate positive actual returns from dividends, interest, and other recurring cash flows.
Client needs
The company bases their products on the client's needs for the short term and the long term.
Competitive advantage
Company aims at outperforming its peers through credible investment strategies.
Feasibility
All products come outpost a feasibility study based on regulatory needs, risk constraints, etc.
Vanguard offers various services like
Mutual funds
ETFs
Brokerage services
Asset Management services
Advisory services
Retirement services
Vanguard currently provides around 417 funds across the globe, out of which 210 are available in the United States and 207 are outside the U.S. market.
The company offers advisory services tailored to meet the client's needs. Vanguard offers personal advisory services to clients to better settle their obligations and increase wealth – mainly aimed toward HNIs (High Net Worth Individuals).
Moreover, Vanguard offers automated advisory services powered by proven investment methodologies for providing investment advice. State-of-the-art Robo-advisors run it. Employees who invest through employer-sponsored retirement plans may benefit from Vanguard Participant Advice Services. Vanguard also offers institutional advisory services.
Vanguard offers two asset classes:
Namely investor shares
Admiral shares.
Admiral shares are the asset classes with lower expense ratios but higher minimum investment requirements between $ 3000 to $ 10000 per fund.
Investor shares have higher expense ratios and minimum investment requirements.
Vanguard also provides quality investment options in active and passively managed funds. Vanguard actively managed funds have an AUM of 1.7$ Trillion, and 87% of their funds have outperformed peer funds.
They also offer a meagre average expense ratio of 0.18%. Some of the actively managed Vanguard funds are
Vanguard pioneered the index investment funds
69% of their index investment funds outperformed their peer funds over the last ten years.
The AUM under index funds is around 6.3 $ trillion.
On average, the expense ratio of an index fund is approximately 0.07%.
Some examples of index funds are
| | | | | |
| --- | --- | --- | --- | --- |
| Fund Name | Ticker | Asset Class | Average annual return (5 years) | Expense Ratio |
| 500 Index Fund Admiral Shares | VFIAX | Stock – Large-Cap Blend | 16.74% | 0.04 |
| Balanced Index Fund Admiral Shares | VBIAX | Balanced | 11.06% | 0.07% |
| Vanguard Consumer Discretionary Index Fund Admiral Shares | VCDAX | Stock – Sector | 19.17% | 0.10% |
| Vanguard Developed Markets Index Fund Admiral Shares | VTMGX | International | 8.48% | 0.07% |
Several of their mutual fund choices are available in ETFs, traded freely on the U.S. stock exchange.
The bottom line is that Vanguard has been an industry leader and has showcased top-notch corporate governance standards, which has pitched the IRA as a very trusted partner in investing.